This is a bit of an outside-the-box concept here, but as it turns out renting a Tesla for your next Disney World trip is actually a great way to save money and have a more convenient trip! Hear me out here. The rising costs of rental cars has put a Tesla rental fairly close to a Luxury rental class at companies like Enterprise and now Hertz. We often rent a Tesla from Enterprise and the price difference from Luxury to Luxury Electric Elite is approximately $50/week. This is $50 you are going to get back.
Firstly – all Enterprise Tesla's get free access to the Tesla supercharger network – which is pretty ample in Orlando. So you've just eliminated a week worth of fuel costs from your trip. Stop by a WaWa, or a CVS. Grab a sandwich or shop for some essentials – and get a charge in the meantime. For free.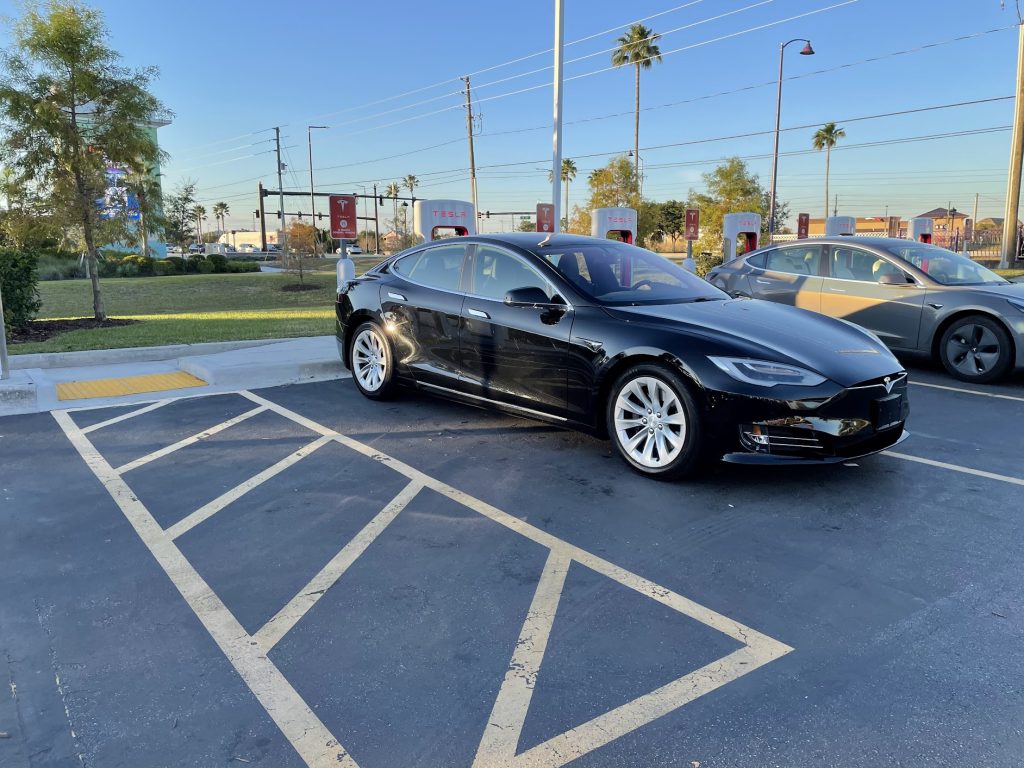 Secondly – all four of the Disney World parks have ChargePoint stations available at the very front of their parking lots. These stations are at the forefront of the parking lots, which gives you parking closer than Preferred in most cases, and you do not have to pay for Preferred Parking. Since ChargePoint stations have a much slower chargerate, a full day of charging runs under $10 for us. Considering you grab an empty ChargePoint station for even 4/7 days – that's a savings of at least $100 in preferred parking fees, assuming you are staying on property.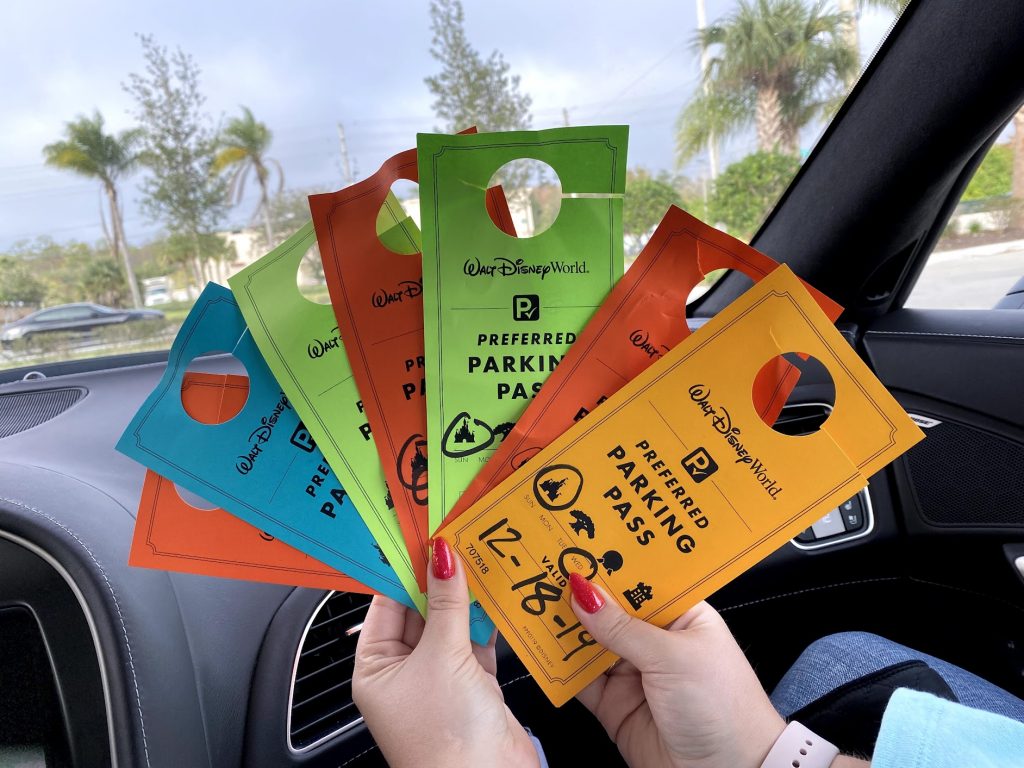 Finally the Tesla Model S from Enterprise can easily fit 3 people in the rear row, along with 6 carryon suitcases in the trunk, and still have an empty frunk for bookbags. A family of 2 adults and 3 children can easily use one of these versus a mini-van and still fit all their luggage. We don't have any experience with the Model 3 from Hertz, however I would imagine it fits a bit less.
And at the end of the day, you get to drive a Tesla versus some generic minivan or crossover – and that's always a plus.