Since G-Suite is getting rid of legacy free accounts, and any new users are also stuck paying $6/user/mo – I wanted to make sure everyone knows about aliases and routing – which is a great way to have multiple emails on Google Workspace/G-Suite without paying $6/mo for every single one. Since chances are – you don't need a seperate Google Workspace account, costing you an extra $6/mo, for all of the email addresses you have.
Aliases in Google Workspace / G-Suite
Each $6/mo email account on G-Suite comes with 30 aliases which can be setup entirely for free. You can receive emails for these aliases inside your usual inbox, and also send from these aliases from your inbox. You can also create custom filters to automatically sort emails to/from a specific alias into a specific folder.
As such, if you want several email addresses, such as:
[email protected]
[email protected]
[email protected]
And you don't need to actually have different logins for each of these – you can get away with using aliases for 2 of those email addresses, and only pay $6/mo rather than $18/mo.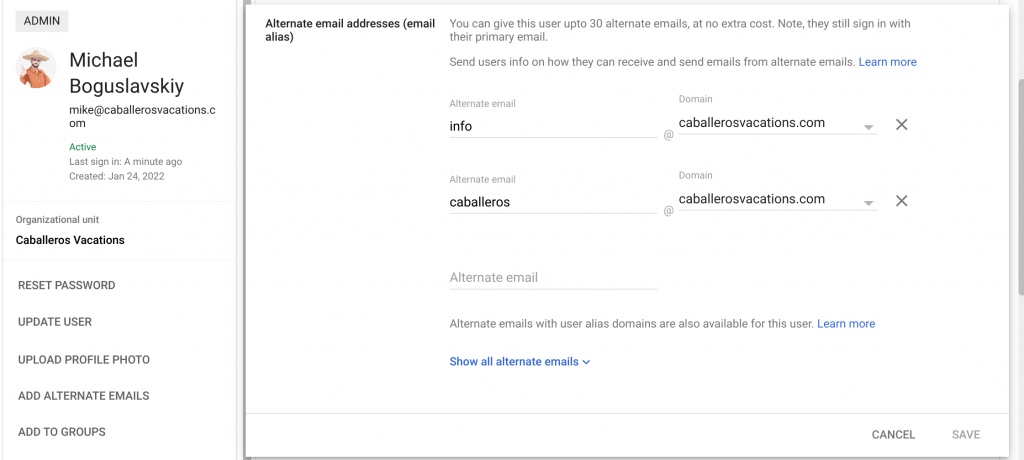 Aliases can be setup at https://admin.google.com/ by going to Directory > Users > Clicking On The User You Want To Add An Alias To > Add Alternate Emails – as shown above.
Route Alias Emails To Multiple Email Accounts
You can also setup custom routing based on these aliases. So if you have 2 accounts, for example me and my wife each have our own email address, you can route an alias to arrive in both of your inboxes. So [email protected] can be routed to go to both [email protected] and [email protected].
Custom routing can be setup under Apps > Google Workspace > Gmail > Default Routing.
To route an alias to also deliver to another email address – click on Add Another Rule.
Add the alias email address you want to set this rule for. In our example that is [email protected] for our new travel agency!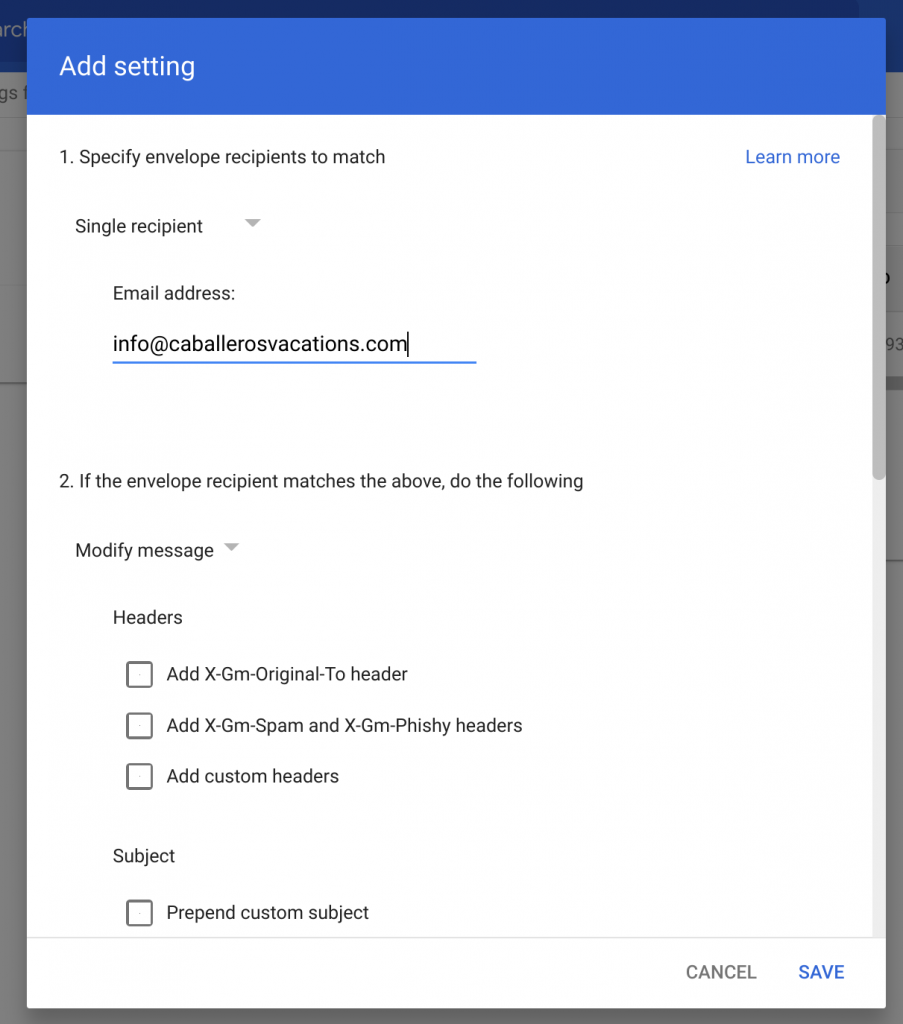 Then scroll down to Also Delivery To and click Add to add a new email address. Here you can type in any other email address you want the emails sent to your alias to also deliver to.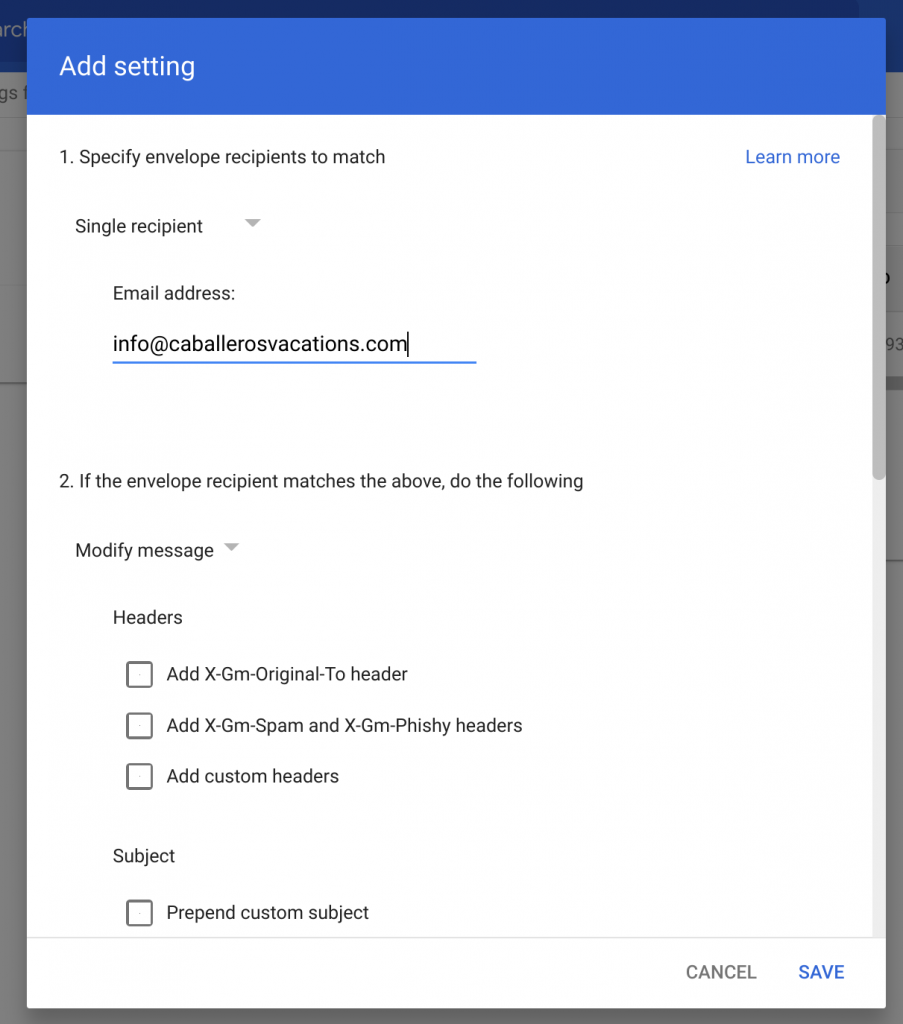 Lastly if you want to make sure that all emails are properly routed to all emails you added here – make sure that under options you select for this rule to occur on non-recognized and recognized addresses.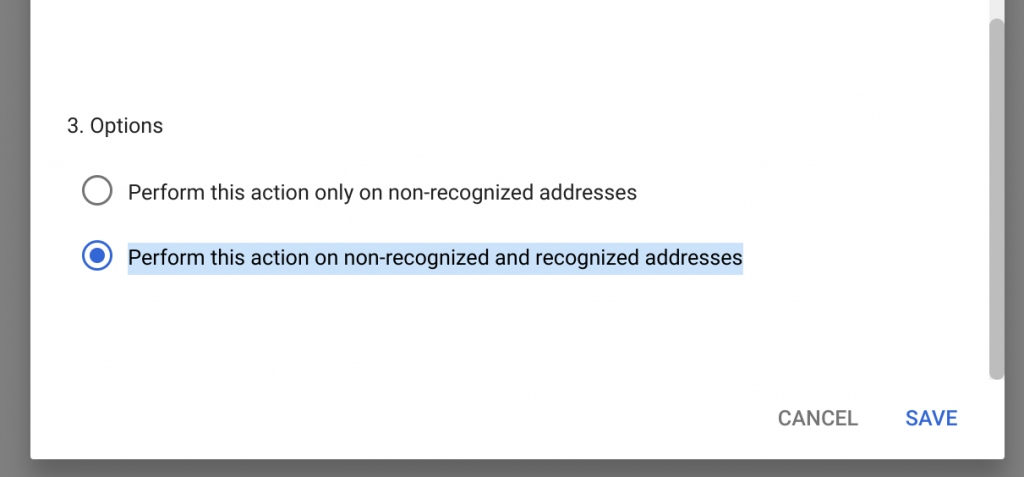 Hope this helps someone out – as I know some of you are facing some hefty G-Suite bills now that the legacy free accounts are on their way out!